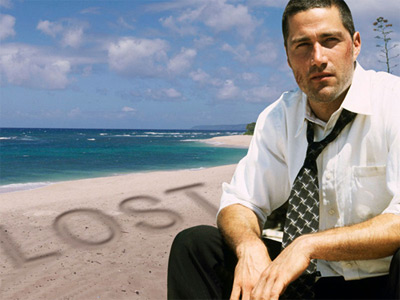 "See you in another life, brotha"
Well I've made just about as many resurrections on Dorie as....the man in black/smoke monster on Lost.
But here I am, trying again to work a little slice of baking into my little world filled with my ever-growing Littlest Baker. I must admit, I get selfish of my free time and ensuring that it goes to him...working all day I usally count the minutes til I can shut down and drive home and the weekends are all about either playing (or taking turns with daddy playing with him so we can clean the house!)
Yet I do so enjoy making new things and this
Tuesdays with Dorie
group, and carving out some 'me' time in between nap time will be good for me...so I'm back...again!
So this week Spike of
spike.bakes
(who is super cool in my book by the mere fact that there is a photo of Buffy and Spike in last week's post) chose Dorie Greenspan's Coconut Banana Ice Cream Pie...page 350 of Baking..From my Home to Yours.
What a perfect dessert this was to assemble as it had to be done in phases...quite inducive to napping schedules. No baking involved. You need only melt some butter and brown some coconut (which took longer than I thought it would to brown by the way...maybe I had it too low for fear of it burning too fast..oh ya, or maybe because I had it in a little saucepan, not a sautee pan as called for ..had to switch about 5 min into staring at still white coconut). So you get the crust together (coconut/butter/butter cookies) and press into pie plate and freeze for at least 30 min...then later on during naptime #2 I was able to blend the banana and ice cream and rum
I made this on Sunday--in preparation for the finale of Lost....I was so happy that this week was a tropical flavored dessert as it went so well with the Hawaiian location and all! Thanks, Spike! Anyone who knows me knows I'm into my tv shows (what few I have these days)...and who doesn't like a good 'theme' night. So in honor of the end of Lost, I made Shepherd's Pie (rather than go a tropical dinner route, I went the "pun" route as Jack Shepherd is a main character). After dinner Dear Husband and I enjoyed a slice o' banana coconut---and chocolate (a main flavor left out of the title, by the by) pie! Down the hatch it went! Though it was hard to get past the lump in my throat from tearing up the entire episode....It was a worthy finale of the show, I thought. Lots of hub-bub about disappointed fans...but I was not at all.
Sorry for the awful photography...but it's Monday night, I did not take photos when I first served this, so that's the pie without the banana top garnish..in awful artificial lighting...I'm keeping it frozen and serving one slice at a time, so I decided to forgo the sliced banana topping....If there is an award for worst photo, I think I just won it this week. Thus I had to open with a more attractive photo.

So with that, I hope to continue on and be here next week for white chocolate brownies...
See you in another (blog), brotha
oh, speaking of brothers...one of mine has a birthday today! Happy Birthday, Bri!